How to Make a Power Outage Manageable
When you have a blackout, you don't just have to sit in the dark. These 10 guidelines will show you how to make a power outage manageable. You will end up throwing a lot of food in the bin as microorganisms will develop on them once the food starts to thaw. The blackout will be unbearable if you live in a hot country and the air conditioning shuts down. Therefore, you should have prepared a backup plan. Waiting for the power to come back on can be a long wait, especially if you've been cut off for a few days. This is normal if you have been a victim of a tornado or hurricane.
Consider Location and Time of Year
Rural and urban areas are going to face different problems. Therefore, when preparing your backup you should consider things like the distance to your nearest hospital etc. Also, will need to consider the time of the year and the weather that accompanies that season.
Store Food That Won't Go Bad
Before your food has a chance to decay, eat it. Additionally, you should have plenty of non-perishable food available.
Store Foods That Don't Require Cooking
When it comes to food, you should also try getting foods that don't require cooking. Foods that come in a tin are generally best but you can also get fish, soup, potatoes and drinks as they can be stored for months before perishing. It is also good to have a supply of crackers and cookies if you have children. However, most importantly consume all the fresh food before it becomes unsafe to do so. A tip to make fresh food last longer is to keep the fridge door shut. For a small amount of time the fridge will still be cold after a power cut. It is when your food begins to reach room temperature that it begins to spoil. However, to stop it from reaching room temperature quickly, pack all items in the fridge tightly together.
Use Your Grill
If you have a barbeque grill, you can use this to cook. However, don't bring it inside as this can cause carbon monoxide poisoning. So therefore you should keep a box of matches handy. This is a good idea if your power is going to be cut for a few days.
Consider Keeping Warm and Staying Cool
Make sure you have enough wood, in case the blackout happens during the winter months and you need to make a fire to keep warm (or to cook food). You should also have portable fans and sufficient water to stay cool if the blackout happens during the summer months. To keep warm you can get a gas powered fire if your house is powered by natural gas.
Safety Lights
You can use safety lights that automatically switch on once the power goes out. The power in safety lights can go pretty quickly so you should make sure that you have enough spare batteries, just in case. If you want the batteries to last for a longer time, get the LED lighting safety lights as they tend to last longer. Before placing safety lights all over the house, prepare your kitchen and bathroom for a power cut as they are the two most used rooms in every house.
Find Something Leisurely To Pass The Time
You will need to make your own entertainment as there won't be any TV or light. Indulge in a bit of retail therapy or have a meal out to pass some time while your power has been cut, provided the outage hasn't affected the whole area. You have no reason to stay at home all day unless you have been snowed in. The only reason for staying inside is when it's dark. Come up with ideas to kill time such as playing outside, singing songs or talking to each other.
Consider Safety When Moving About
You will need to be extra careful around your home when the power has been cut. Keep flashlights handy for when you want to move around.
Make Sure You Have Some Essential Items That Don't Require Electricity or Are Battery Powered
For Example, make sure you have a manual can-opener rather than an electric one, as most long lasting foods are in cans and you're going to need to open them.
Stay Connected
It is a good idea to have a battery-operated radio so you can keep up to date with the latest news about the power cut. Also, you should keep your phone charged. Consider investing in a battery operated phone charger.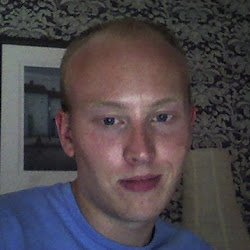 About The Author
Brian Madden is an Online Marketing Assistant at Crown Gas and Power. He often writes articles about the utilities trade. You can connect with him on Google+
Related Posts